Aircool Aircon Servicing Singapore – Sentosa
Aircool Aircon Servicing Singapore offers complete AC services including quality aircon servicing, aircon repair, aircon installation, aircon chemical wash, aircon chemical overhaul, and aircon gas top-up. We specialize in premium aircon servicing and offer attractive aircon promotions and affordable prices. our AC services are both residential and commercial areas. then Our technicians are highly qualified professionals with over 5+ years of experience in the aircon industry. With this, continuously delivering only quality aircon services in Singapore.
Aircool Aircon Servicing Singapore – Sentosa
General service
30$ per/unit

30 days workmanship 

   2 units – 50$


   3 units – 75$


   4 units – 100$
Steam wash
45$ per/unit

30 days workmanship 

   2 units – 90$


   3 units – 135$


   4 units – 160$
Chemical wash
70$ per/unit

60 days workmanship 

   2 units – 120$


   3 units – 180$


   4 units – 240$
Chemical overhaul
100$ per/unit

90 days workmanship 

   2 units – 200$


   3 units – 300$


   4 units – 400$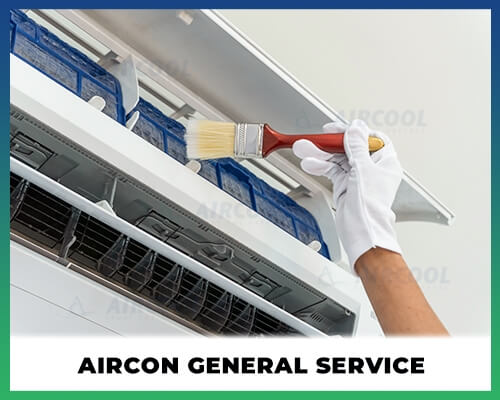 30 days Workmanship warranty
We offer the Aircon general services like cleaning the air filter, cooling coils, blower, and drainage pipe. Singapore residents mostly use the air conditioner.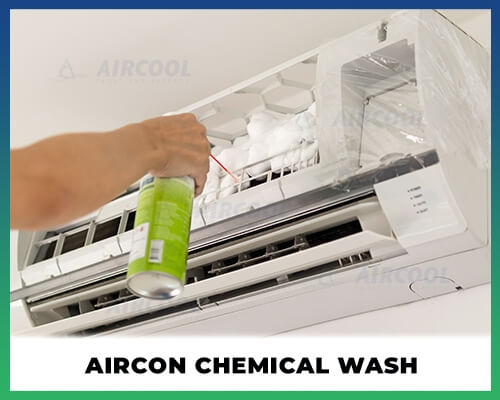 60 days Workmanship warranty
Aircon Chemical wash service for your aircon will largely reduce the noise level and it also quickly increase the cooling level of your room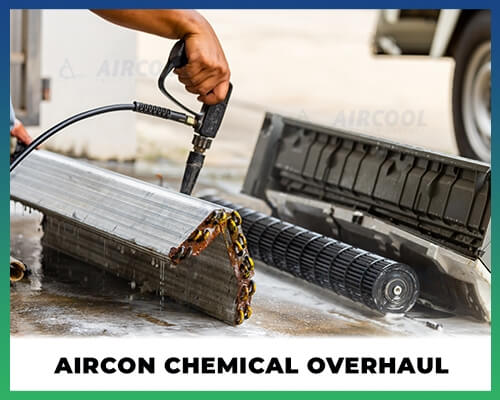 90 days Workmanship warranty
it's a full clean of your Aircon indoor unit. we dismantle the aircon then it will be clean each and every part of the air conditioner using aircon chemical.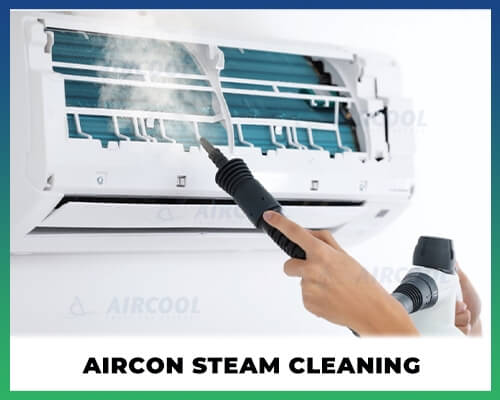 30 days Workmanship warranty
when your aircon is not working properly you must clean the cooling coil and blower by using the chemicals. then your aircon will be properly cooled.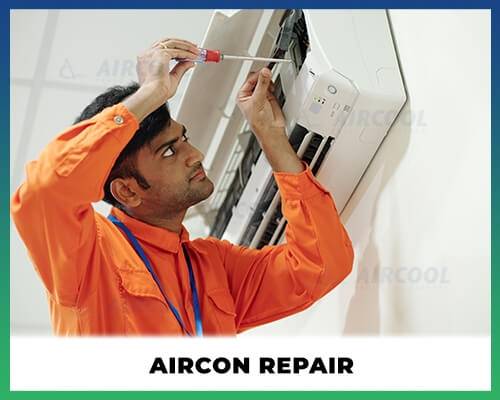 30 days Workmanship warranty
Mostly if not properly maintained your aircon will occur repair likecompressor repair, water leakage, gas leakage, cooling problem, heating problem, etc,.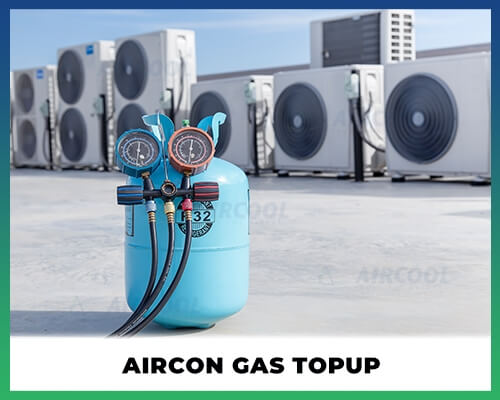 one of the major problems that might occur in your aircon is to overcome is that you might check your gas level, and also check the gas pipe leakage regularly. the freon gas is helping to make your air conditioner cool properly.

Our Recent Aircon Servicing Work
[sp_wpcarousel id="4586″]
COMPRESSOR REPAIR
Aircool provides a reliable compressor repair service for your aircon and rectifies the problem quickly with their Technical Experts. Aircon Compressor is a vital part to run properly.

Water leakage
Aircon water leakage problem is one of the common problems that will occur in most air conditioners. Our expert will help you out to overcome this problem with our proper service and guidance.

Noisy problem
Your fan coil blower might be dusty and air filter holes were not properly cleaned. so your air conditioner produces the noise. so you should properly maintain it with experienced technicians

COOLING REPAIR
Some of the aircon might have a cooling problem so following proper gas topup maintenance and cleaning the air filter will solve the cooling problem. Aircool will help customers with high-quality repair.

GAS LEAKAGE/REFILL
Gas leakage is one of the major issues in aircon, So to prevent this problem we should properly maintain the gas level. When the gas is low the cooling time will increase.

Error code problem
Some of the error code issues which show in your air conditioners. Like: sensor issue, board issue, automatic turn off, wings issue, etc. These issues will be easily sorted out by our experts.

[sp_wpcarousel id="9884"]