Aircool offers a new top model aircon in the Daikin brand for our customers as per their needs. We are selling both a centralized air conditioner and a split air conditioner.
Benefits of buying Daikin air conditioner
High-quality design and top-notch performances

5 years compressor warranty and 2 years fan coil warranty
Built-in smart control

Electricity charges will be vastly saved

Value for money product

Aircool has a 10+ Industry experience, So our team will easily install a new aircon in your preferred place. We also have a free site survey for our customers. Aircool also offers a 2 years workmanship warranty for a new installation.
DAIKIN SYSTEM 2 – $2250
DAIKIN SYSTEM 3 – $2850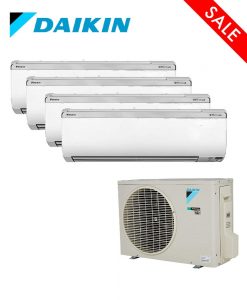 DAIKIN SYSTEM 4 – $3900
Are you looking aircon service
?
Aircool technicians are very professional in the air conditioner service industry. our technicians solve all types of air conditioner problems without any flaws.
What is the common problem happens in air conditioner?