Get Aircon service Appointment
The Aircool is one of the Trusted Air conditioner service company in Singapore. We offer the Aircon general services like cleaning the air filter, cooling coils, blower, drainage pipe.
Singapore residents mostly use the air conditioner. But they didn't properly maintain. So to overcome that regular aircon servicing is a must. We provide a 30 days workmanship warranty for regular service.
| | |
| --- | --- |
| UNITS | Price list (SGD) |
| 1 Unit | 30$ + transportation Fees |
| 2 unit | 50$ |
| 3 unit | 75$ |
| 4 unit | 100$ |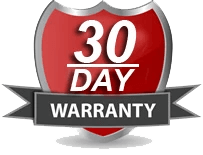 My aircon is not cooled ,what could be the reason for that?
check whether all your room doors and windows are closed
Check the fan coil unit is properly cleaned or not.
Check the temperature level whether it is on a medium level.
If any parts have a problem kindly contact the nearby Aircon service centre.
what does aircon general service include?
It includes the air filter and covers clean. then check the cooling coll and blower if it occurs the clogs, our technician clean that. then check is that properly cooling. then clear the water blockage in water tray and pipe. these all checkups include in a general aircon service by Aircool
Is Aircon general service necessary for every 3 months?
Yes, we recommend you do aircon general service for 3 months once because if regularly aircon used 8 hr/per day the filter and blower occur the dust. if we do not clean blower and filter after the 3 months once. the room cooling speed will be reduced.