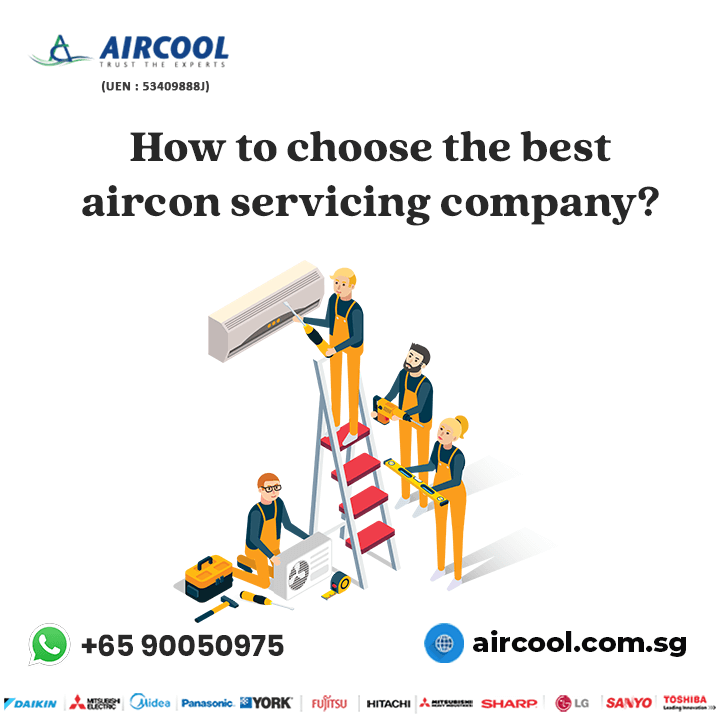 Looking for the best aircon servicing company in Singapore? Aircon is one of the most important appliances in the home. Singapore can get really hot sometimes making AC the best option to deal with that. A breakdown can really put you down. You will agree with this if you have had one that has broken down before. AC can break down from time to time meaning that service is inevitable. 
Look for certified professionals:
Look for aircon service providers who are certified by reputable organizations. This ensures that they have the necessary training and expertise to handle your aircon unit.
Check reviews and ratings:
Look for reviews and ratings of the service providers online. This can give you an idea of their quality of service, reliability, and customer satisfaction.
Consider experience:
Consider how long the service provider has been in business. More experienced service providers are likely to have encountered a wider range of aircon issues and may be better equipped to handle complex problems.
Compare prices:
Get quotes from several service providers and compare their prices. Make sure you understand the scope of the services they provide and any additional fees they may charge.
Check for warranties:
Look for aircon service providers who offer warranties on their services. This can give you peace of mind knowing that if something goes wrong after the service, you can get it fixed without additional cost.
Aircon service needs to be carried out well and efficiently. This could be done using a good contractor that understands their job. It is wiser to take preventive measures to avoid breakdowns, however. The reason for this is that you will probably save more money in the process. It will also give you the benefit of an AC that runs for much longer. The preventive measures include aircon maintenance and proper servicing. These can also be offered by the same companies to avoid serious damages and breakdowns. Aircon service needs to be done by professionals for the best results. How do you pick the best contractor for the job?
One of the best ways to pick a servicing contractor is by working with referrals. Make sure you pick a service company that is reputable in terms of previous jobs. This can be gotten through a friend or colleague at work that has used the same services. This is the most reassuring method as you are certain they will replicate the services previously rendered. This will likewise spare you a great deal of time. Looking for companies involves a lot of calling and searching. The time and money spent are cut down exponentially when there is a straight 'go-to guy' concerning the repairs.
Make sure the company is certified and licensed to do the job. Companies that take time to do proper registration and certification show seriousness. This requires an investment that goes to prove the dedication of the company. Shoddy unregistered companies more often than not will provide shoddy services in the process. Do not fall for sweet and smooth talk and end up with an AC that is worse off than before. These companies will also have the right equipment and offer special perks for the same services.
Make sure you work with an insured company. This is just in case anything goes wrong in the house during repair work. This is a necessary precaution that many do not think about till an incident occurs. The only way to safeguard against lawsuits and problems when it comes to Aircon Repair is by working with companies that have the right paperwork. This will give you much-needed peace of mind when the repair work is being done.
A good aircon service company will finally be able to give you reliable follow-up services. This includes good customer care and after-service. This simply means that they should be willing to take responsibility for the jobs they do. They will also want to follow up on the situation and offer affordable rates for any extra services. The initial aircon services could also be affordable enough for you.
Book  an Appointment Call or What's app: +65 90050975