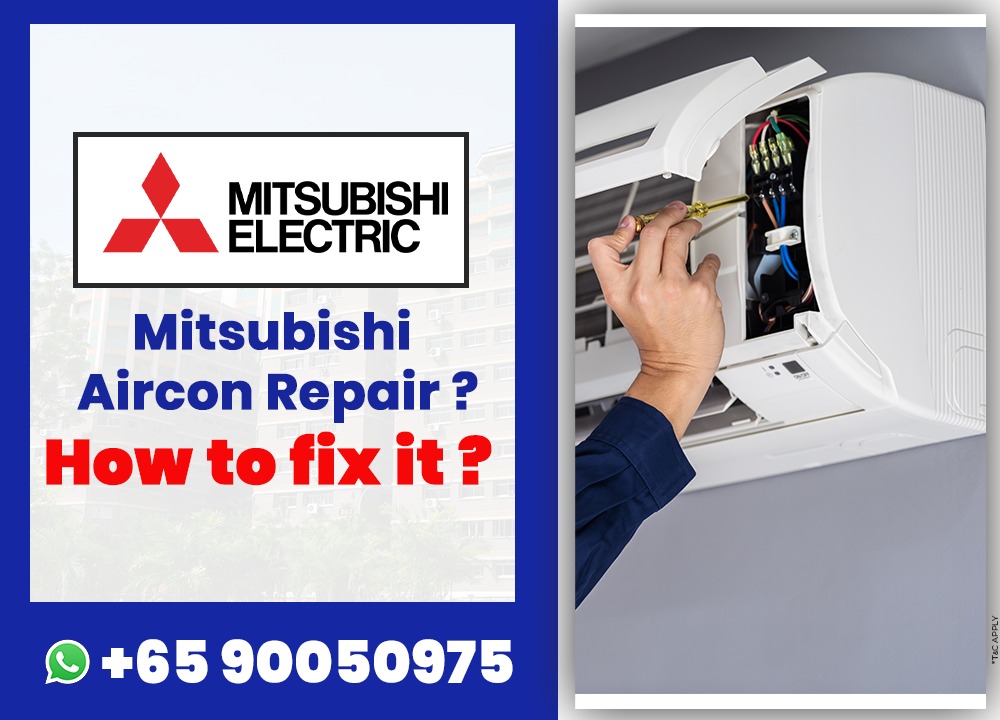 Mitsubishi Aircon Repair
"Expert Mitsubishi Aircon Repair Service: Restoring Your Cooling Comfort!
Is your Mitsubishi Aircon acting up? Don't let the inconvenience of a malfunctioning unit disrupt your indoor comfort. Our team of skilled technicians specializes in Mitsubishi aircon repair, providing efficient and reliable solutions to get your cooling system back on track.
With extensive experience working with Mitsubishi aircon of various models and sizes, our technicians have the expertise to diagnose and resolve a wide range of issues. Whether it's a refrigerant leak, compressor malfunction, electrical problem, or any other issue affecting your Mitsubishi AC, we've got you covered.
We understand the importance of a properly functioning aircon, especially in hot and humid climates. That's why we prioritize swift response times and efficient repair services without compromising on quality. Our goal is to restore the cooling comfort of your space as quickly as possible, allowing you to enjoy a cool and comfortable environment once again.
When you choose our Mitsubishi aircon repair services, you can expect:
Thorough Diagnostics: Our technicians will carefully inspect your Mitsubishi AC to identify the root cause of the problem. We utilize advanced diagnostic tools and techniques to ensure an accurate assessment.
Expert Repairs: Armed with in-depth knowledge of Mitsubishi aircon systems, our technicians will implement the necessary repairs with precision and professionalism. We use genuine Mitsubishi replacement parts to maintain the quality and performance of your unit.
Timely Service: We understand the urgency of aircon repairs, especially during hot weather. Our team is committed to providing prompt and timely service, minimizing any inconvenience caused by a malfunctioning Mitsubishi aircon.
Competitive Pricing: We believe in providing reliable repair services at fair and transparent prices. Our pricing is competitive, and we strive to deliver value for your investment.
Don't let a faulty Mitsubishi air conditioner disrupt your comfort. Contact us today to schedule your Mitsubishi aircon repair service and let our experts handle the rest. Enjoy efficient and effective cooling once again with our trusted Aircon Service!"
How To Fix It?
While specific repair steps may vary depending on the nature of the problem, here are some general steps to troubleshoot and potentially fix common issues with a Mitsubishi air conditioner:
Check the power supply: Ensure that the aircon unit is receiving power. Check the circuit breaker or fuse box to make sure the circuit hasn't tripped. If there's no power, try resetting the breaker or replacing the fuse.
Clean or replace the air filters: Dirty or clogged air filters can restrict airflow and impact the cooling performance. Remove the filters and clean them according to the manufacturer's instructions. If the filters are damaged or excessively dirty, consider replacing them.
Inspect the outdoor unit: Check the outdoor unit for any debris or obstructions that could hinder airflow. Remove any leaves, dirt, or other debris and make sure the unit is not blocked by objects.
Check the thermostat settings: Ensure that the thermostat is set to the desired temperature and cooling mode. Verify that the fan speed is set correctly as well.
Verify the remote control settings: If your Mitsubishi air conditioner has a remote control, check if it's functioning properly. Replace the batteries if needed and ensure that the remote control settings are correctly programmed.
Restart the aircon unit: Turn off the air conditioner, wait for a few minutes, and then turn it back on. Sometimes, a simple restart can resolve minor issues.
Seek professional assistance: If the above steps don't resolve the problem or if you're unsure about performing further troubleshooting, it's best to contact a professional Mitsubishi aircon repair service. Certified technicians have the expertise to diagnose and fix complex issues and ensure the proper functioning of your unit.
It's important to note that Aircon repair can involve complex electrical components and refrigerant systems. If you're not confident in performing the troubleshooting steps or handling the repairs, it's recommended to seek professional assistance to avoid any safety risks or further damage to the unit.