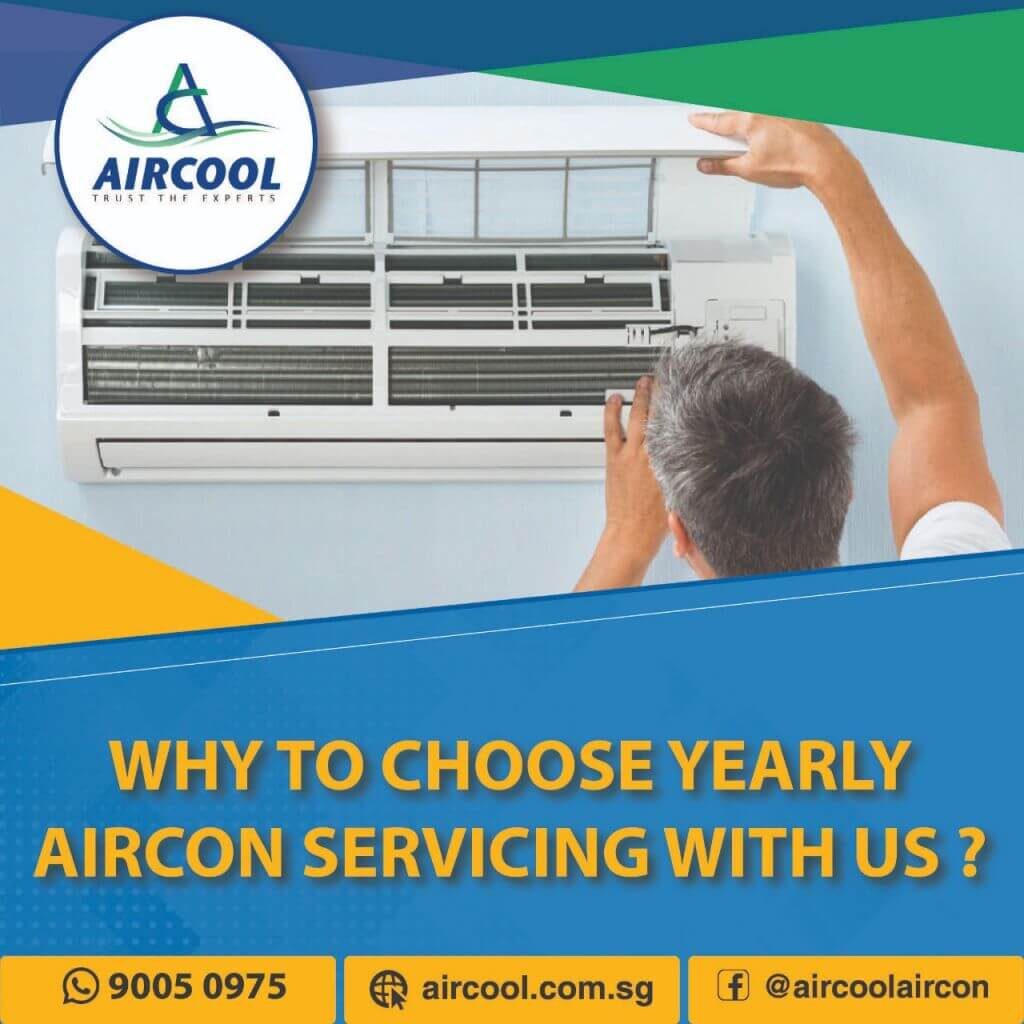 The use of AC systems has grown over the years and this has come with an increased demand for quality servicing services throughout Singapore. Getting quality and cost-effective AC services is therefore very important and calls for proper research before hiring a service provider for this. In addition, there are different types of Aircon service contracts with a yearly contract offering some of the greatest advantages worth considering. Aircool Aircon system requires regular aircon servicing and AC maintenance to help it run efficiently. This should be done by a reliable and experienced professional in order to guarantee you long-lasting quality results. To reap benefits, always look for a credible and reliable servicing company. A good aircon servicing company should have the best knowledge and Aircon service options for maintaining and servicing the Aircool Aircon system.
It is cost-effective:
One of the biggest issues faced by more Aircon system users is that of high energy costs. However, this can be arrested by ensuring that your unit is serviced regularly and the best way to do this is by signing a yearly contract with your maintenance company. Signing such a contract is equivalent to buying goods wholesale and comes at a lower cost for you thus helping you maximize your investment. Annual contracts come at a cheaper cost as opposed to a once-off AC servicing contract and this helps you to keep the servicing cost on the lower side. Additionally, regular servicing of your Aircon unit helps the system to function efficiently without consuming a lot of energy and this is reflected on your monthly utility bills. Maximized energy efficiency means low operating costs for you!
Help pre-empt major system breakdowns and repairs:
Your Aircon system is prone to imminent breakdowns which can be very costly to Aircon repair. However, your professional Aircon service company can help prevent this by doing regular AC servicing to your system or even detect the problem early before it occurs. Simple servicing and repairs can help prevent the need for expensive costly AC repairs and part replacement thus saving you unnecessary stress and costs
Optimize your aircon system operations:
A yearly contract opens up your system to frequent servicing schedules, which helps improve their operation. This kind of contract means that the professional AC servicing company will schedule for regular cleaning and replacement of the system filters, vacuuming of the drainage system, cleaning the evaporator coils and blower wheels among other things. All these and other AC servicing needs are normally catered for under the terms and conditions contained in the yearly AC servicing contract. You can save lots of money while at the same time optimizing your system's operations.
Prevents system breakdown during severe weather conditions:
There is nothing stressful than having your AC system breakdown during severe weather condition days. This can cause serious discomforts and make your house or office inhabitable. However, with an annual AC servicing contract, you can prevent such an occurrence as your unit will be in good shape throughout the year and immune from imminent emergency breakdowns. Always make sure that your Aircon unit is in proper working conditions as those high-temperature months approach.
Comfortable humidity and temperature levels:
Improperly serviced AC system translates into inconsistent, uncomfortable humidity and temperature levels. This means your house or office will be uninhabitable and could even expose you to health complications. Signing a yearly contract helps you call our Aircon professional without worrying about extra costs and this means you can enjoy a consistent and comfortable atmosphere throughout the year without paying any additional costs. A properly AC serviced system helps you regulate the Aircon in the living space thus making things comfortable for you and others.
This all the reasons Peoples are choosing Aircool Aircon company
Book an Appointment Call or What's app: +65 90050975