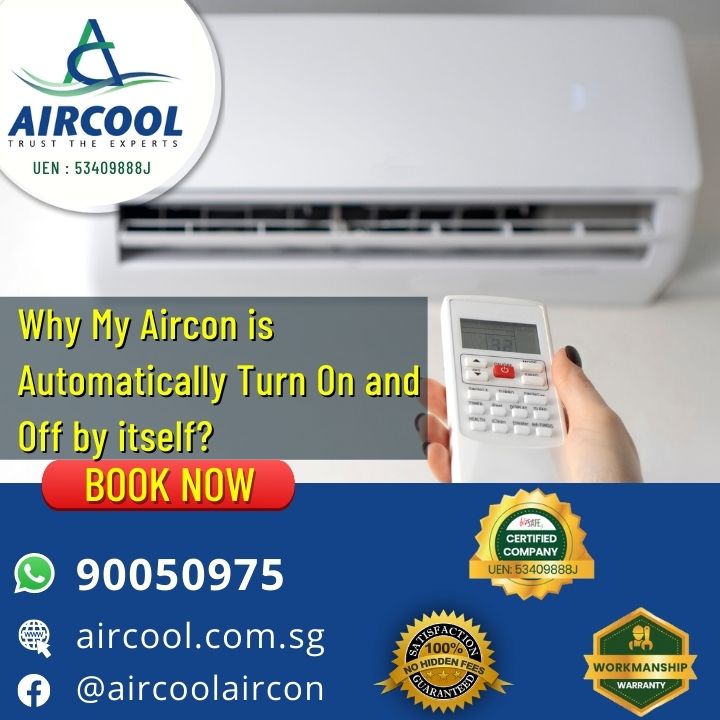 Do you have any problems with your AC? Does it keep switching off by itself? This is a prevalent situation that may occurred in a lot of products in Singapore. Because of that reason, you must keep reading this article to get more information about this situation.
If your AC keeps switching off by itself, there might be some problems with your Aircon. Here are some of those possible problems and some effective ways to solved them.
Aircon timer
Sometimes, the timer in your Aircon may be defective. In some cases, the broken timer can automatically shut down your AC. To solve this problem, you must call a professional aircon repair company that can help you solve this problem. This broken timer must be replaced with the new one.
Compressor problem
This is another problem that may cause your aircon to keep turn off by itself. Make sure that the compressor in your Aircon is clean. A dirty compressor can cause your AC to overheat. As a result, it will shut down the AC unit. If this is the case, you have to remove the coil inside the AC unit. Then, you have to clean your Aircon compressor.
It is recommended to clean your compressor at least once a month to avoid any problems with this part. In some cases, you may find out that your AC compressor is broken. If this is the case, you must call a professional aircon service to replace it with the new one.
Condenser problem
The condenser is an important part of the device that is very useful to transfer cool air. This is an essential part of your AC because it can cool any vapors from the compressor. You must also check this part when your aircon turns off by itself.
This case can be caused by a blocked or dirty condenser. If you want to solve this issue, you have to clean the condenser and removed all unwanted debris from this part. The condenser must be cleaned frequently so that it can work properly.
Thermostat problem
A thermostat is handy to help your AC unit to maintain the temperature in a room. The thermostat work by sensing the temperature inside your room. When it senses that the temperature is too high or too low, it can adjust the AC unit to lower or increase the temperature.
If the thermostat of your AC unit is broken, it can automatically shut down the aircon unit. It means that you had to replace your thermostat with the new one.
Those are some reasons why your AC keeps shutting off automatically. If you have the same problem repeatedly, you should call a professional AC repair service. There are a lot of companies that can help you service your Aircon. It is important to choosed the best company that has a high reputation among all users.
If you want to find the best aircon service company, you should visit Aircool Aircon service. This company is very well-known for its outstanding Aircon service. You can rely on its service when you want to repair your AC unit.
Book an Appointment Call or What's app: +65 90050975